---
Explore More About
Yourself
Beyond weight measurement, PICOOC can help you get a complete picture of your own body composition and keep track of your body trends.
Explore More About
Yourself
Beyond weight measurement, PICOOC can help you get a complete picture of your own body composition and keep track of your body trends.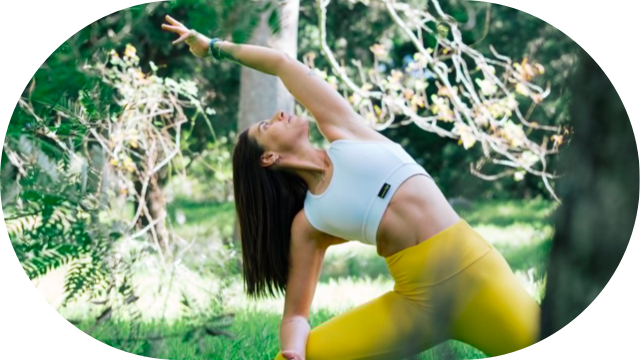 Accurately Measure
Your 14 Body Indicators
Physical health indicators
BIA Technology
Makes Every Weighing Measurement
Fast and Comprehensive
The PICOOC Smart Scale adopts advanced bio-resistance technology and precise multi-core processor, you can see your body indicators in just 3 seconds.
*

There will be weak current during measurement. It is not recommended for individuals with medical equipment such as cardiac pacemaker.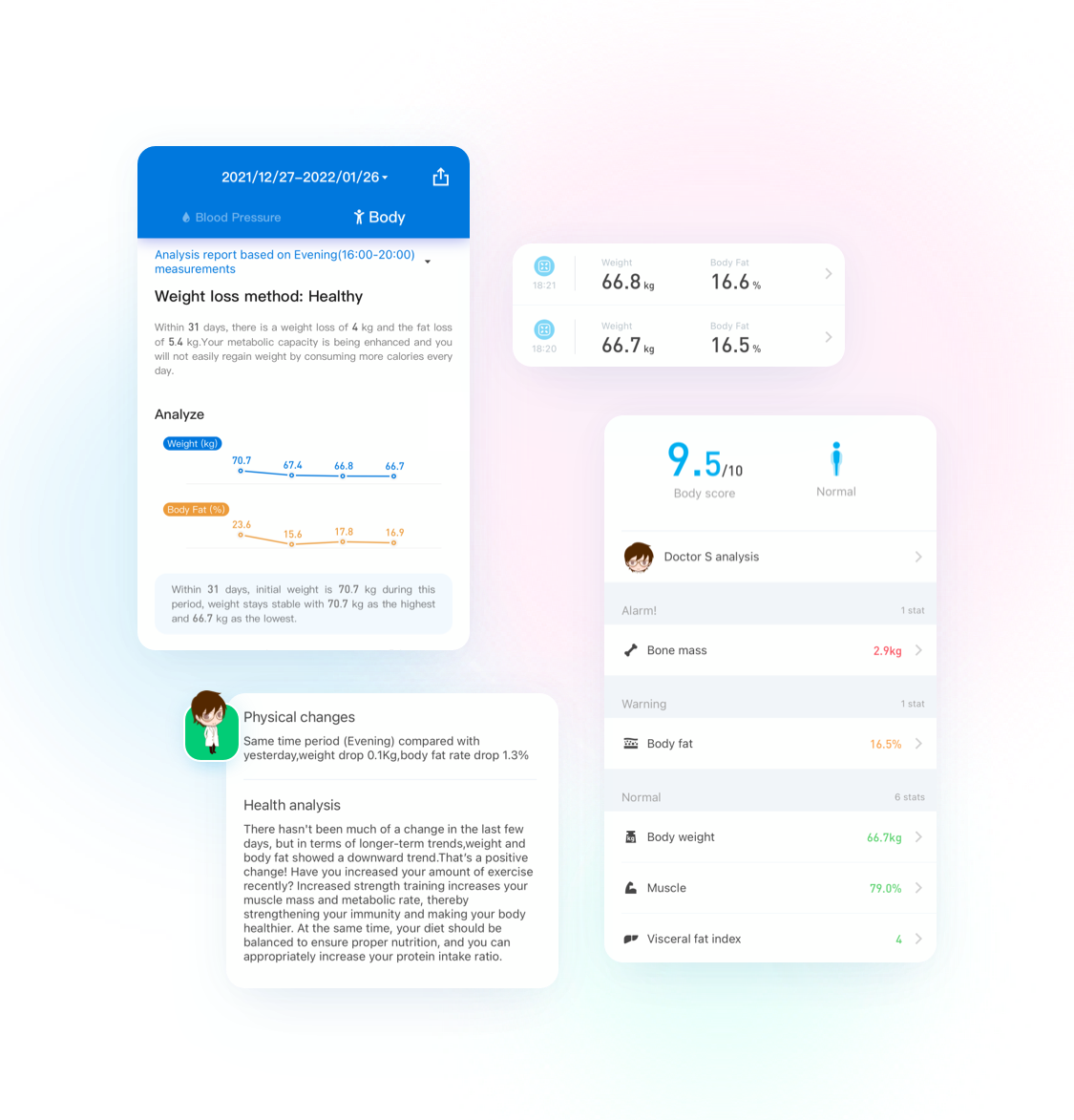 Smart Dr. S:
Help You Make Smarter Choices
Based on your physical condition, Dr.S will offer diet / training advice for improvement, just like your health coach.
Track Your Body Trends
Reach Your Fitness Goals
Automatically push "Monthly Health Report" and "Annual Health Report".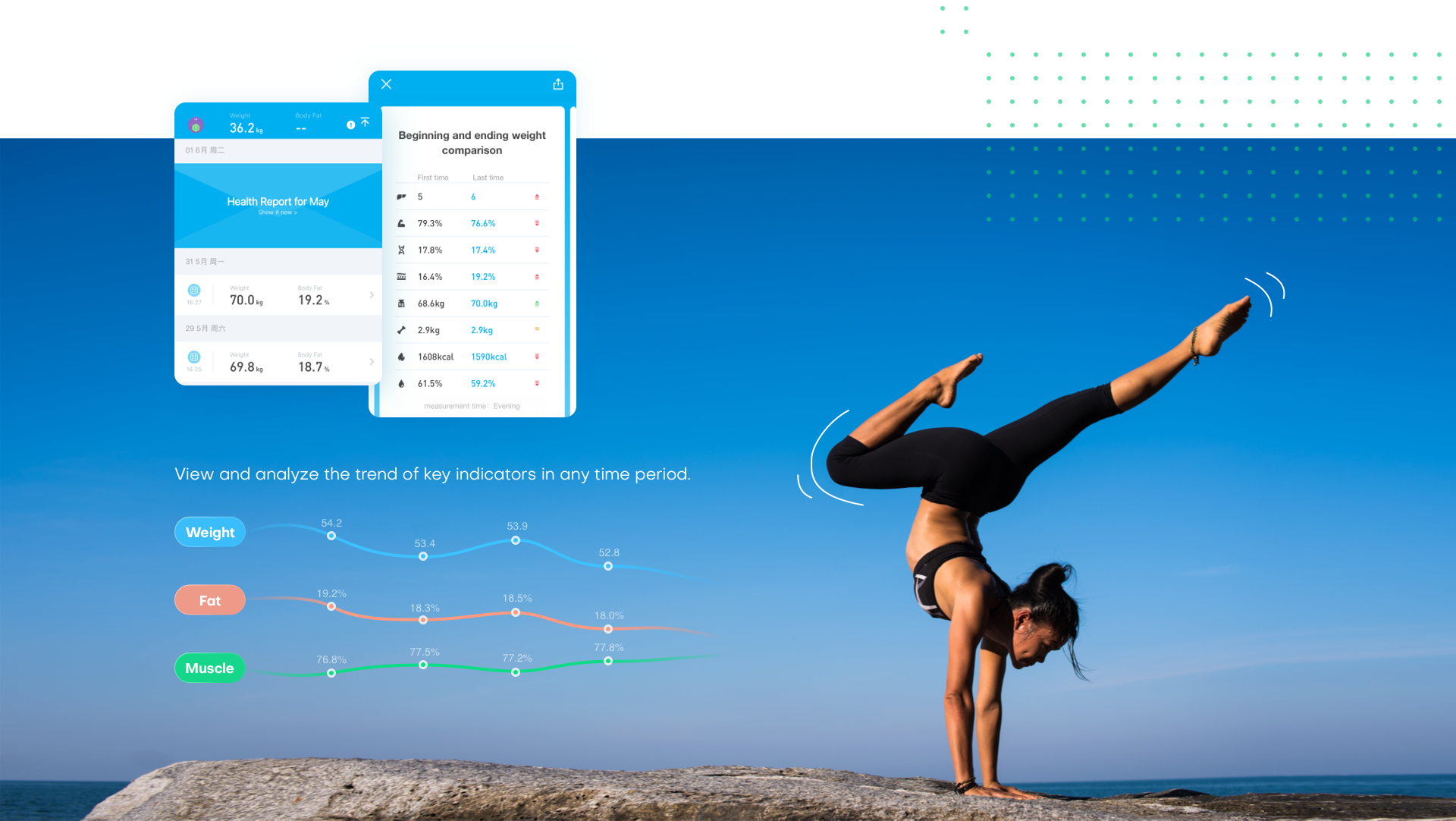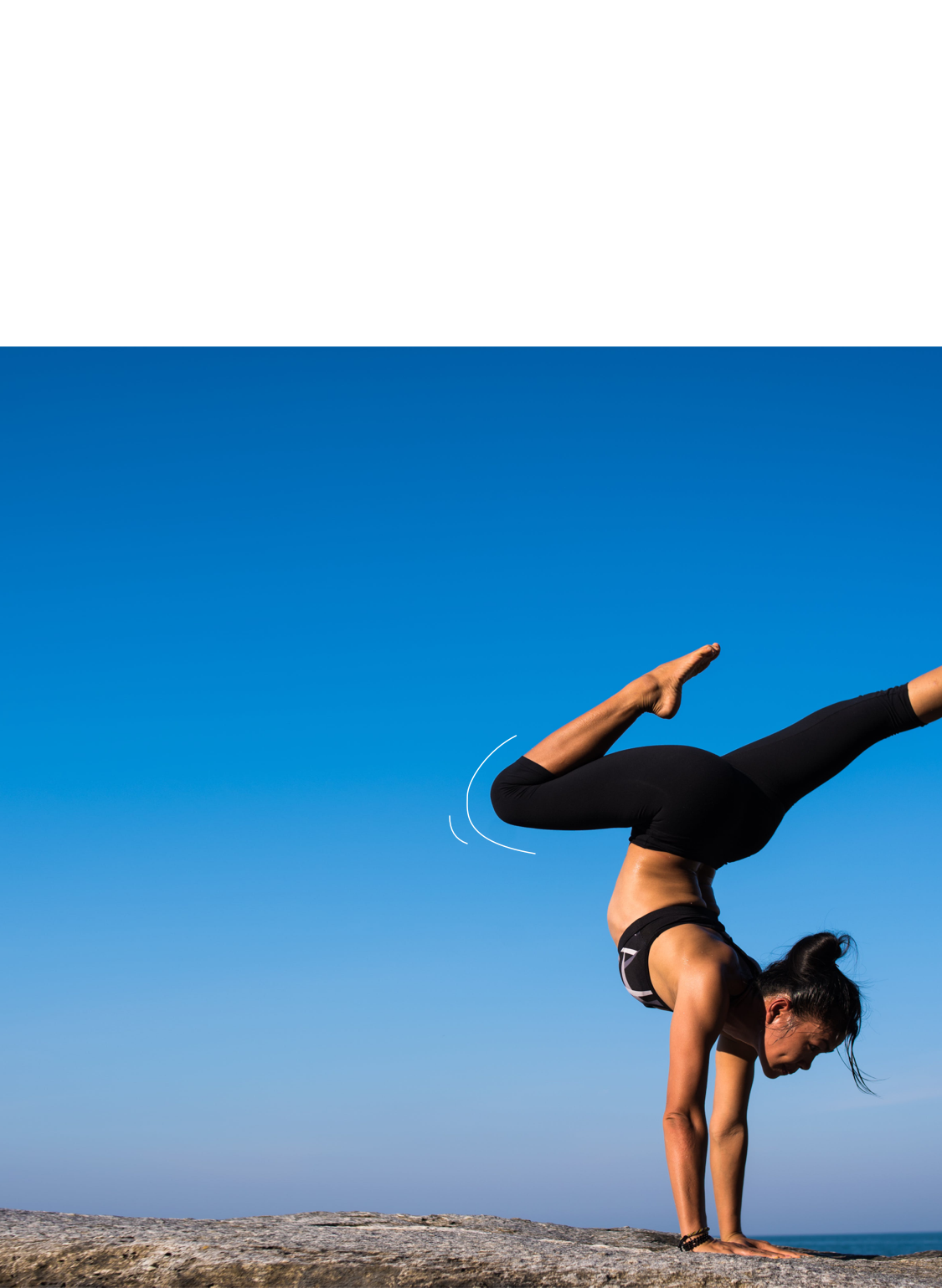 View and analyze the trend of key indicators in any time period.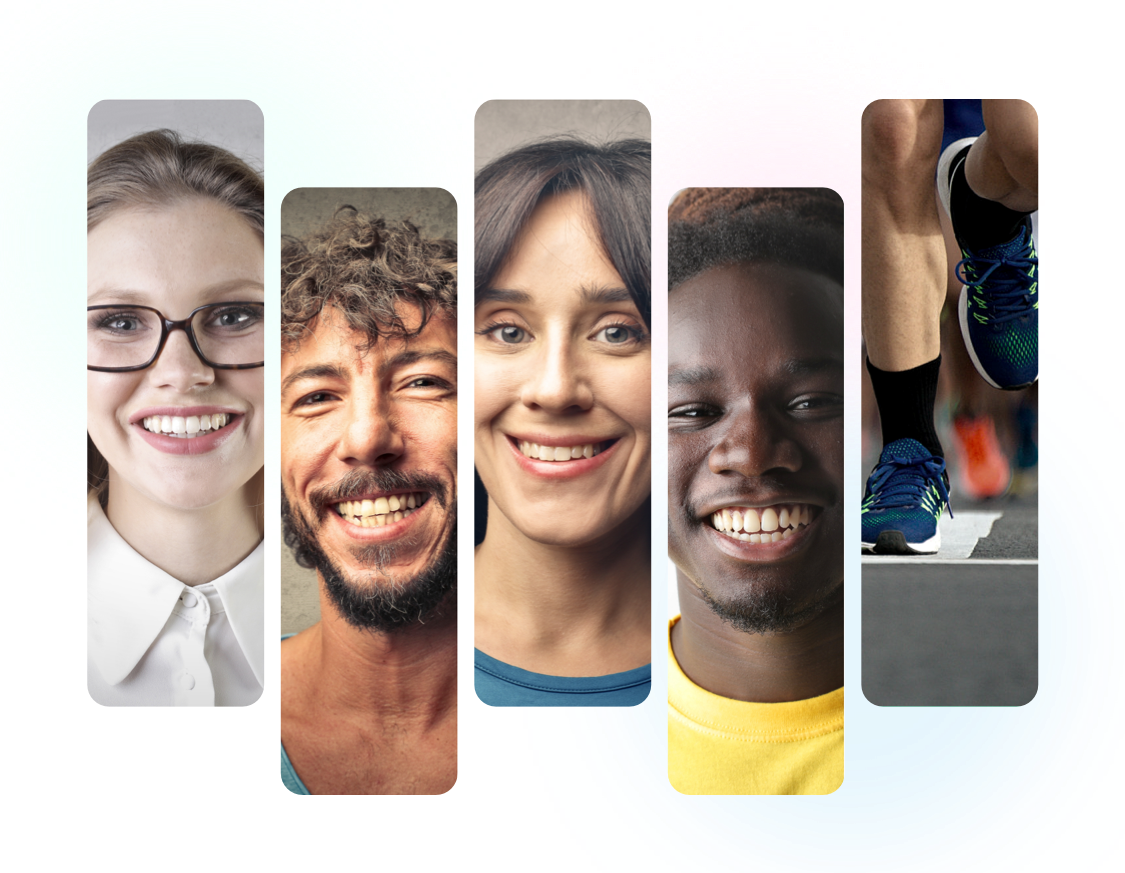 ®
PHMS
Accurate Health Assessments for Everyone
PHMS
Accurate
Health Assessments
for Everyone
PHMS
®
is a human health evaluation and detection system developed by PICOOC, which can calculate and analyze body indicators for people of all skin tones and athletes.
Stand on the scale with eyes closed and one foot to measure your balance.
Balance ability test
Hold for a period of time after weighing, you can continue to measure heart rate.
Resting heart rate
The scale can not only weigh, but also weigh packages or other daily necessities.
Weighing small objects
Weigh In
2 Easy Steps
1. Open the PICOOC App and click the weighing button.
2. Weigh on the scale and get a complete analysis report.
Understand Your
Measurement Report in an Instant
All parameters in the app are accompanied by hints and explanations.  
Users Worldwide
PICOOC has a powerful database of physical signs algorithm, in addition,
the PICOOC laboratory will make continuous optimization for the measurement algorithm to ensure its accuracy.
Unlimited Users
A PICOOC Smart Scale supports adding unlimited users, allowing your family and friends to focus on health and participate in it.
14 Global Languages Support
PICOOC App supports up to 14 languages including English, Spanish, Russian, Chinese, Japanese, Korean, etc.

Multifunctional and Accurate!
The PICOOC scale truly helps me a lot keep tracking my weight. The most impressive function would be connecting to the app and see my indexes on my body! Have to say the best product I ever had for myself!

Easy to use, great value for money
I run/cycle a lot, and I measure/record my weight every morning. This one is nearly 5 times cheaper than old one I used. The app is also easy to use, and saves me time recording my weight/fat % every morning.

Loving it!
I have had my scale for almost 3 weeks now and really love it!I weigh myself every morning and having the ability to review all of the measurements each day, and then to compare my progress over time, is a game changer for me.
Sync With
Your Favourite Apps
All body indicator data detected by the PICOOC Smart Scale will be uploaded to the PICOOC App via Bluetooth, and can be synchronized to fitness apps including Google Fit, Apple Health, Fitbit.
·
Instant Data Transmission
·
Data storage in the cloud
14 KEY METRICS
Body Weight
Measure your weight in pounds or kilos
Body fat
Learn exactly what percentage of your weight is fat
Muscle mass
Muscle weighs more than fat
Body water
Know if you are properly hydrated
BMR
Know the number of calories your organs need to function while you perform no activity
BMI
Understand the relationship between your height and weight
Visceral fat index
Monitoring fat accumulation around organs
Bone mass
Learn more about your body's foundation
Skeletal muscle
The muscles that attach to your bones and tendons must be strong
Body type
Analyse your body type based on your weight muscle to fat ratio
Physical age
If the reading is older than your actual age, you should increase your physical activity
Body score
A measure of your fitness level. The higher the score, the lower the risk of metabolic disease
Balance ability test
Indicates current nutritional status, immunity and energy of your body
Product Details
Global Trade Identification Number
:
06972282740247
Material
:
Tempered Glass
Package Dimensions
:
12.6 x 12.09 x 1.61 inch
Batteries
:
3 AAA batteries required. (included)
Manufacturer
:
PICOOC Technology CO.,Ltd
Great quality
Love my new scale. Really fast delivery! It looks so clean & high quality. The information really makes you think accountability! Thank you.
I am not disappointed!
This brand is great! Super nice quality and much better than my roommate's scale.
good material and good looks
good material and good looks
not bad i like.
I hope it will guide me to lose belly and leg fat.